Tourist attractions
Mt. Adatara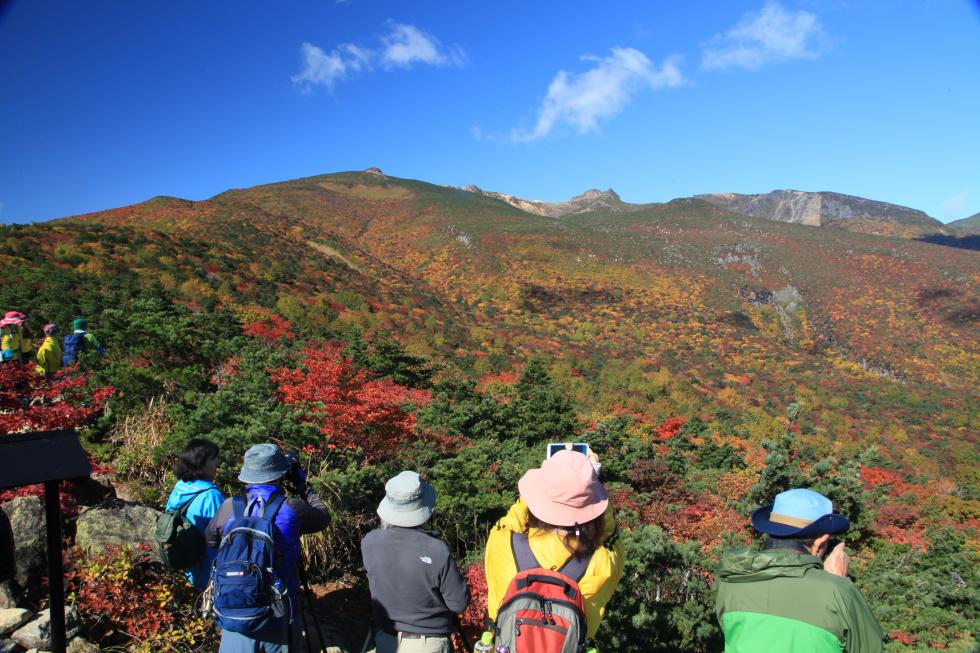 The Adatara mountain range, belonging to the Nasu volcanic belt, is located at the southern end of the Bandai Asahi National Park and from the south it runs extending over approximately 9 km from the south to north; Mt. Osho, Mt. Adatara, Mt. Tetsu, Mt. Minowa andMt. Onigatsura.
The main peak, Mt. Adatara has an altitude 1,700 m, and, because of the shape of the mountain, it is called "nipple mountain (Chichikubiyama)." Famous from long ago as celebrated mountain of the Tohoku region, it appeared in the Man-yoshu as well. Kotaro Takamura (1883-1956), a poet and sculptor, wrote "that is Mt. Adatara and that gleam vision is the Abukuma River" (Juka no Futari) and "the blue sky appearing above Mt. Adatara every day is Chieko's true sky" (Adokenai Hanashi) and is known as Chieko's spiritual place of birth.
At the foot of the mountain, there is the "Dake Onsen (hot spring)" etc. well known as an acidic hot spring, which provides serenity and relaxation for climbers and tourists.
It is one of the one hundred famous mountains in Japan which is loved by mountaineers through the four seasons; new foliage in spring, azalea and rhododendron in early summer, colored leaves in first autumn, and snow-covered mountain in winter. The starting points of the mountain ascent from the cityare the "Shiozawa ascent" whichis located in the Shiozawa area and the "Mt. Okudake trailhead" on the side of Dake Onsen (hot spring).